Styles Point Reserve is the location for Lake Macquarie's first Disc Golf course. It is situated on the site of an old World War 2 RAAF base and holds significant historical value to Australia's efforts in WW2.
Below is a picture of the site in the 1940's, which is a far cry from what it looks like today.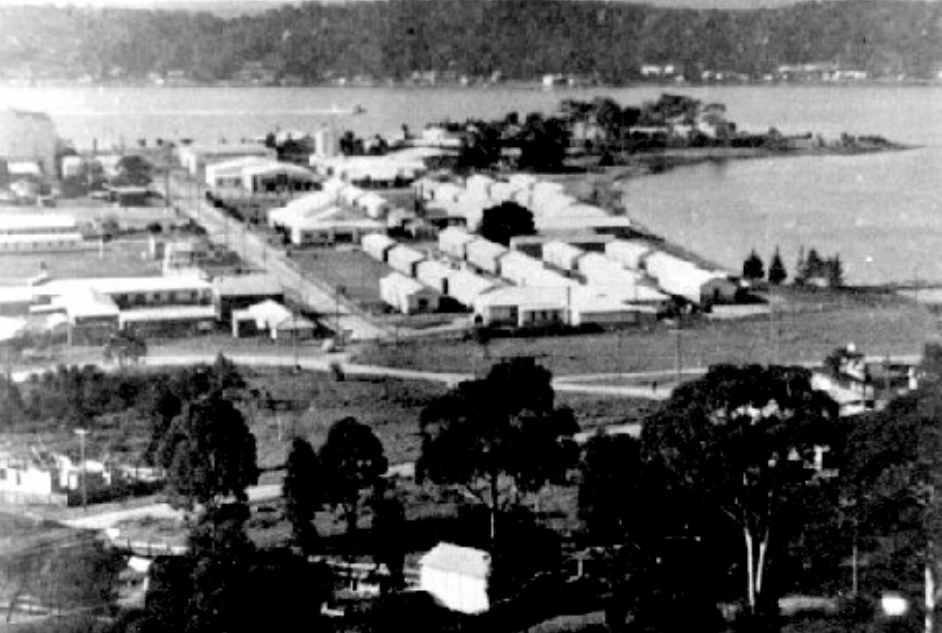 The best address to use to gain access to the park is
2 Overhill Road Rathmines

This puts you right outside the entrance to Styles Point Reserve.
The course was installed in August 2014 with Innova Discatchers as baskets. If you walk around Styles Point reserve you will see their distinctive yellow bands throughout the park.
The public course layout is a short yet interesting course for just about everybody. Par 28
Rathmines Public Layout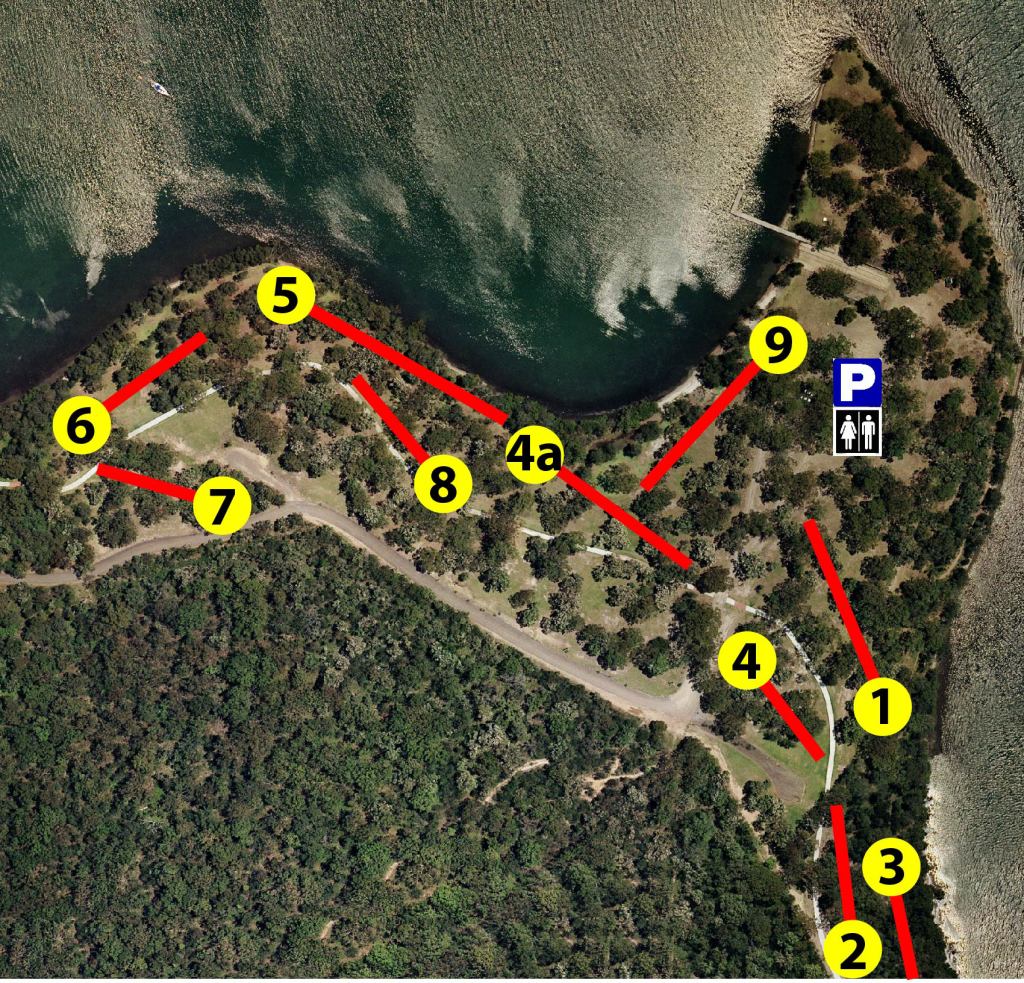 note: hole 4a is just a filler hole for the moment, to assist with the walk between holes 4 and 5. You can also play this hole instead of hole 9 if there are picnic'ers down that way.
Currently the tees are marked by pavers in the ground. Some may be missing, but most should be in tact. There are also arrows at the pins, pointing to the next tee.
Rathmines is also where the 2014 National Australian Championships was held in November. Over 80 competitors from around the country attended and played on the extended version of the course, 18 holes.
Australian Disc Golf Championships 2014
Features coming soon!
an easy printable scorecard
Up and coming events
Links to mobile apps specifically for the course
interactive map with videos for each hole