Jindabyne Disc Golf was installed in August 2014 with 9 holes. It was upgraded to 18 holes in June 2015.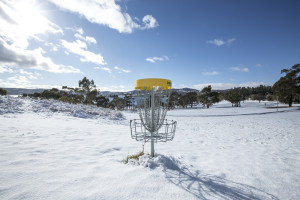 It is the brain child of Winter Olympian Scott Kneller and his brother Luke who run the Rob Kneller Foundation, a community group supporting the youth of Jindabyne.
The tees are marked by signs at each hole.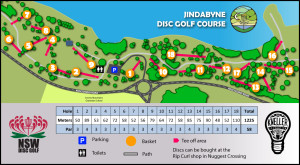 Follow Jindabyne Disc Golf on Facebook