There are 4 main areas currently active in NSW for Disc Golf.
The Sydney Disc Golf Club – which operates out of Newington Armory, League occurs 3rd Sunday of the month at 10am.

The Newcastle Disc Golf Club which operates out of Jesmond Park, Rathmines Park and Koala Park. League rotates between these parks on the 1st Sunday of the month at 1pm.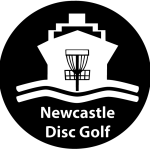 This includes both Jindabyne Course and Lake Crackenback course.
Bicentennial Gardens in Ballina is the most recent area to have a Disc golf course installed and is quickly becoming a hotspot for locals.