NSW has just had 2 exceptional courses installed in the ground permanently.
The long awaited Rathmines Disc Golf course went in the ground the weekend of August the 9/10th. It will initially have 9 holes permanently in the ground and will help to make up the Australian Disc Golf Championships in November later this year.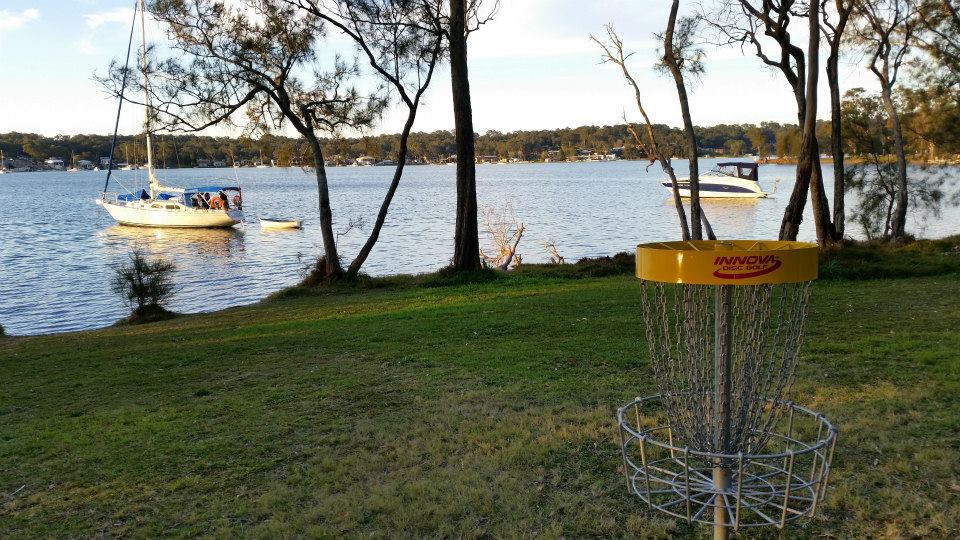 Jindabyne NSW, installed their course the weekend after Rathmines went in. It too is a 9 hole course with the intention to build it out to 18 holes at a later stage. Snow fields have traditionally had a very close relationship with Disc Golf Courses, with the likes of Queenstown, Wanaka and Whistler all having great courses to play right near the resorts. The course will also be supported by the Rob Kneller foundation which will be selling discs at the local OnePiece shop.
Initial reports were on a nice sunny day in Jindabyne up to a couple of hundred people were using the course!
This is a very exciting time for disc Golf in NSW, feel free to contact the main NSW Disc Golf contact who is tending to the installation of both courses.