You can use any type of Frisbee for Disc Golf, however throwing specific golf discs allows you to throw further and more accurately. Disc Golf is a whole lot more fun with the right type of disc.
There are 3 different categories of discs
| | | |
| --- | --- | --- |
| Category | Properties | Sample Profile |
| Putter | Easy to Control, straight flight . |   |
| Mid Range | Best all round disc to start with |   |
| Driver | Most distance but harder to control. More curve in its flight. |   |
There is also different plastic, this impacts how durable a disc is. It is also the major difference in the price of a disc.
| | | |
| --- | --- | --- |
| Plastic | Properties | Cost |
| Base | Cheapest and easiest to throw, wears the quickest of the plastics. | $13-$15 |
| Medium | Easy to throw, and holds its shape for longer. | $15-$18 |
| Premium | Harder to throw, but much more durable. Also comes in wider variety of colours. | $20-$25 |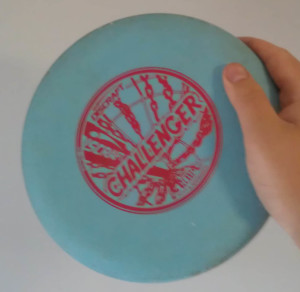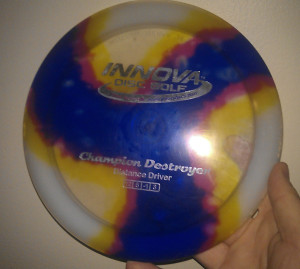 We recommend just one disc to start with and can help choose the right disc for you.
You can contact NSW Disc Golf who have a wide selection of stock available. Stock ranges from the needs of the beginner to the seasoned Professional. NSW Disc Golf can meet up with you if you are in the Newcastle or Sydney areas. They can also send discs out in the post. Head over to the NSW Disc Golf shop where a limited supply of discs are available online. These are usually tournament fundraiser discs and have a cool stamp on them.
The Sydney and Newcastle Clubs have stock that they are able to bring to their local league days. They can also meet you at the park upon request and bring a selection of discs with them. The Northern Rivers Region also have people that sell Discs, you can contact them via the Facebook page.
Alternatively if you'd like to speak to someone about choosing equipment for Disc Golf, call Neil Roberts on 0438 361 195.
If you are in Jindabyne you can go to the Rip Curl store in Nuggets Crossing to buy discs. All proceeds go towards the Rob Kneller Youth Foundation, which supports the youth of Jindabyne with facilities like the Disc Golf course. There should be a display stand just as you walk inside.
There are also a number of online retailers where you can buy plastic directly. Most of these are based in the USA.